This was a great week of fun, music, dancing, faith and making friends!
The theme for this year's Vacation Bible School was Conquering Challenges with God's Mighty Power! And did we ever!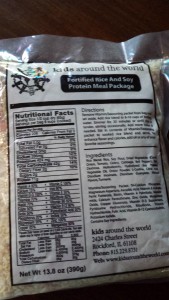 You may have read previously that we partnered with Rockford Area Lutheran Ministries to provide packets of food for our sister churches and other families in Tanzania.
Through the generosity of the children, their friends and parents and volunteers, we raised over $645 this week alone! That amount will feed over 2500 families in Tanzania!
Beyond that, we were elated to have the kids back  this year (close to 100 in all) for VBS where we learned all about God and had tons of fun.
We look forward to seeing the kids one last time at the final performance upcoming on Sunday at our 10:30 contemporary service. The kids' families and friends are more than welcome as we celebrate the kids of VBS and all they've learned over this fun-filled week. 
Thank you so much for all those that made this week possible. We had almost 70 volunteers that helped get ready, kept the children safe and helped the children learn about God's Might Power!
We invite you to take a look at what happened this week and find out what's happening over the next few months on our Upcoming Events flyer.
God bless!